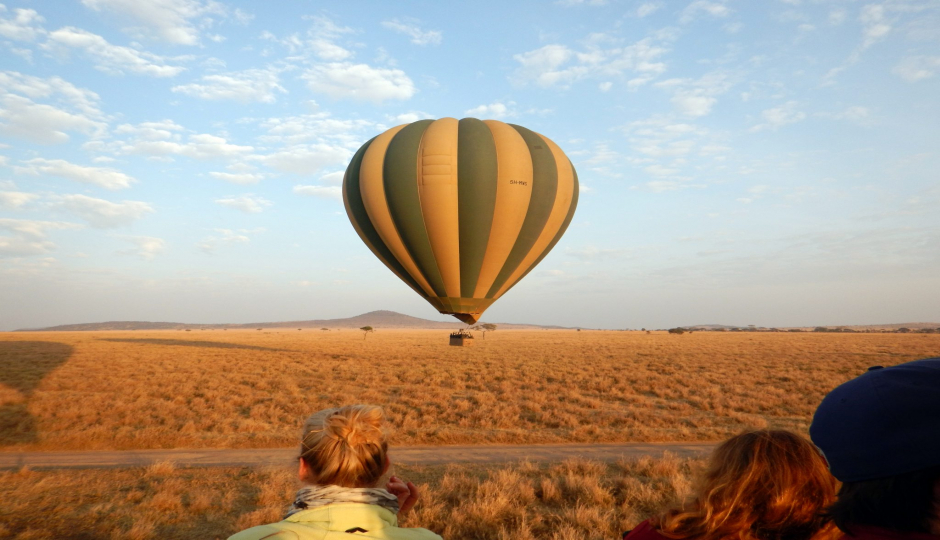 Things to Do in Tanzania
Balloon Flight in Tanzania
Flights by balloon take off as dawn breaks over the Serengeti, the perfect silence of the early morning plains broken only by the soft roar of the balloon. By far below, wildebeest scatter, looking everywhere but up at the silent visitor that floats over their world. Giraffes stand next to acacia trees, untroubled by the airborne visitors. After the thrill of landing, champagne breakfast awaits, the air becomes warmer as the sun climbs in the sky and curious zebra look up from their grazing at the chink of cutlery in the still, warm bush.

BOAT SAFARI IN TANZANIA
With the soft chug of an outboard engine or the whispering flaps of a canvas sail; a boat safari in Tanzania is a tranquil and relaxing way to watch wildlife. This is one of the best ways to see Selous Game Reserve, up the huge muddy brown sweep of the Rufiji River. Leopard whisking away from the rocks at the boat's approach. Sail into chimpanzee territory on a dhow, skimming over the fresh, crystal waters of Lake Tanganyika, or travel up the Wami River in Saadani, surrounded by amazing birdlife, hippos, and Crocodiles.