Zanzibar is known as an island paradise around the world. A wonderful vacation spot is actually a group of islands consisting of 2 large islands, Pemba and Unguja, and several other small islands. The beautiful vacation destination features the entire eastern coast plus miles and miles of sandy pristine beaches. Here are 10 reasons why you should head over to Zanzibar for your next vacation:
1. Fascinating History
Looking for a new intriguing culture to discover? The beautiful island has an interesting history and serves as a beautiful travel spot as well. The archipelago has been populated for over 20,000 years and its location has made it a major part of the island.

2. Luxurious Beaches
Cannot get enough of lazing around in the sun all day long? Consider heading over to Zanzibar and you will have countless beaches to choose from. Rest assured, all the beaches have crystal clear water and are exquisitely beautiful.

3. Enjoy Snorkeling and Scuba Diving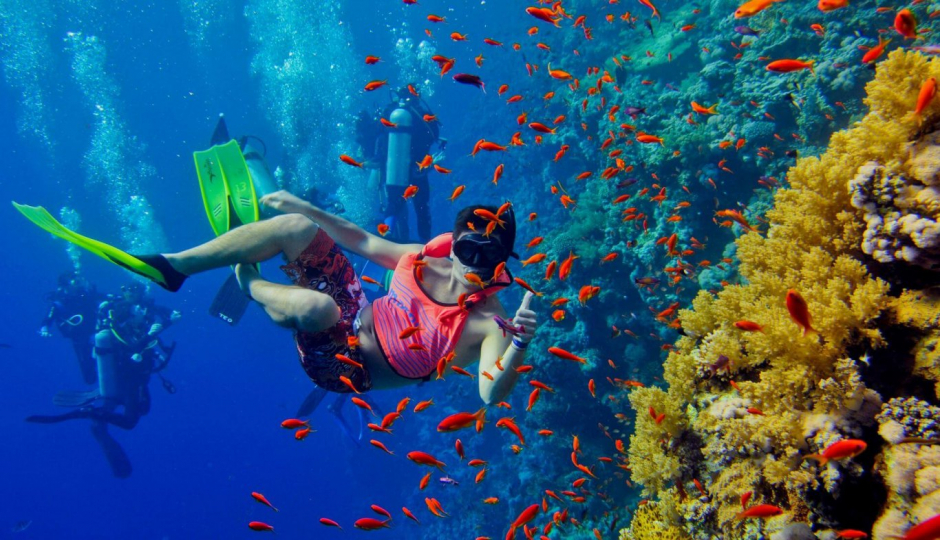 Apart from the beautiful beaches, the underwater marine realm is a sight to see. Once you dive into the deep blue waters, you will witness a paradise consisting of calculatingly beautiful corals and exotic creatures. If you are an experienced diver, take the opportunity to explore every wondrous nook and cranny of the island.
4. Delicious Sea Foods
Once you have finished wandering around the sandy beaches, explore the wonderful seafood market in Zanzibar. Taste the exotic dishes at one of the many fine restaurants in Zanzibar and you won't want to leave the place.
5. Culture Musical Club
If you are a fan of music, what are you waiting for? Head over to Zanzibar to enjoy the real Zanzibar Taarab music. Not only will you be able to see a number of great performances but you will also get the opportunity to interact with the performers and singers.
6. The Wonderful Stone Town
Want to explore an ancient town with numerous great sights? Stone Town is known as the cultural heart of Zanzibar. The town is filled with beautiful primeval mosques and magnificent Arab houses. The town is an overall interesting place to visit.
7. Delicious Coffee
Are you a coffee freak who cannot get enough caffeine? Well, then Zanzibar offers a real treat for you. Some of the world's best coffees are made in Kilimanjaro in Tanzania. Be prepared to taste a variety of flavors.
8. Wondrous Giant Tortoises
Consider taking a boat trip to Prison Island to witness giant tortoises. Some of these creatures are about 300 years old.
9. Culturally Enriched Museum and Galleries
No vacation is complete without some cultural enrichment. You can visit incredibly awesome places, such as the Palace Museum or Zanzibar Gallery
10. Roam around the Markets
If you are a shopaholic, Zanzibar is the perfect place to shop till you drop. There are dozens of markets around the island. Head over to the food markets for a quick snack or stock up on exotic spices, you will not be disappointed! Check out our tours in Zanzibar